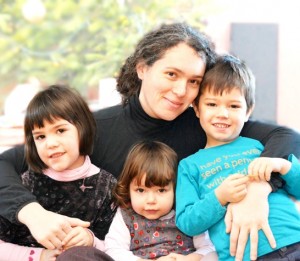 .
Hi there, and thanks for stopping by!
I'm Angela Scaueru (don't even bother to pronounce my last name, it's a tough challenge even for my friends so let's just stick to Angela.
I'm passionate about nurturing the creativity of my children and I'd like to help other busy parents do the same.
.
.

Find your inspiration for raising creative and beautiful kids…your creatiful kids. 


.
The kind of activities I do with the kids are not necessarily fitting the conventional perception of creative activities like art, music or similar things. You won't hear me say that those don't involve creativity, they definitely do, but creativity is so much more than that!
The kind of creative activities I am talking about on Creatifulkids, have to do with encouraging the kids (and parents) to experiment and build the creative skills, attitudes  and behaviors that can be applied to every aspect of the children's life.  I post several times a month on children creativity, crafts and creative positive-parenting-tips ideas and if you'll stick around you'll find here:
Easy and fun arts and crafts activities for kids that don't need too much time or effort so you can easily do them after work or on a quiet weekend afternoon.
Positive  parenting tips for raising creative children
Opinions on children creativity in general and why you should look at creativity as an essential part of raising your kids into beautiful people
Let's get in touch, I'd love to hear more about you!
Leave a comment on a blog post or connect with me on Google+, Facebook or twitter or e-mail me at creatifulkids@gmail.com.
You can also stay in touch through Pinterest and do subscribe to the creatifulkids newsletter to get all the posts.
Subscribe to the CreatifulKids mailing list and be the first to hear about our fun activities and free printables !
If you still want to know more….
Let me introduce the family…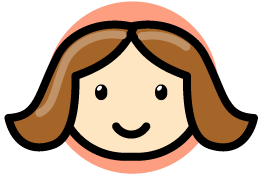 Angela, I'm born Romanian but live in Belgium since 2006.  Although I enjoy looking at flowers when they are in someone else garden or growing wild on the fields, I don't like to have flowers in my house – so if in doubt, don't buy me flowers! I like to spend time with my kids and stimulate them in a way that challenge their creativity (and mine) and I talk exclusively Romanian to the kids. Besides being a mother, I also have a job as a marketer.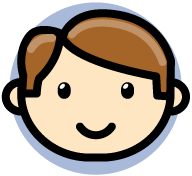 Stefan, Belgian from origin, is in his early thirties. His biggest asset when it comes to raising kids is his calm nature, which let's him handle all kind of situations with a sufficient dose of patience, which is a good fit with my inpatient and unplanned nature. He too has a job as marketer, our grown up talks often turn around kids or some marketing topic.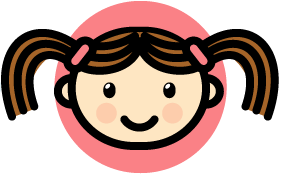 Victoria, aka the "girl who knows it all" or so she liked to brag towards her younger siblings, is the first of the 3. Born in 2008, she's the preschooler of the house. She loves to sing, dance and paint and she is a very imaginative girl who can make up a story and setup a pretend play from about anything. And sure, she loves the big caring sister, taking care of the younger two and sharing with them her "older sister" wisdom;-)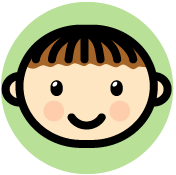 Lukas, aka "the kamikaze", is born in December 2009 and in many ways the opposite of his older sister. He is energetic, noisy, reckless and has no patience which makes him a good candidate for a childhood filled with lots of bumps and bruises. His favorite activities are the ones that either are physical or involve some degree of mess.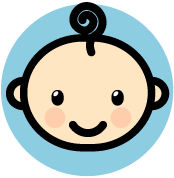 Elena, aka "I know what I want and nothing will stand in my way", is born in October 2011 and the newest member of our family and a stubborn and fight full little lady. She is the youngest of us all, and sometimes the loudest one also.
And some more interesting facts:
We decided to raise our kids bilingual Dutch-Romanian and try to expose them as well to French and/or English.
Some of the articles are also present on my Dutch speaking creative blog